Date
Apr 26 2023
Time
06:00 PM - 07:30 PM
Young Adult Resources CJAN (via Zoom): April 26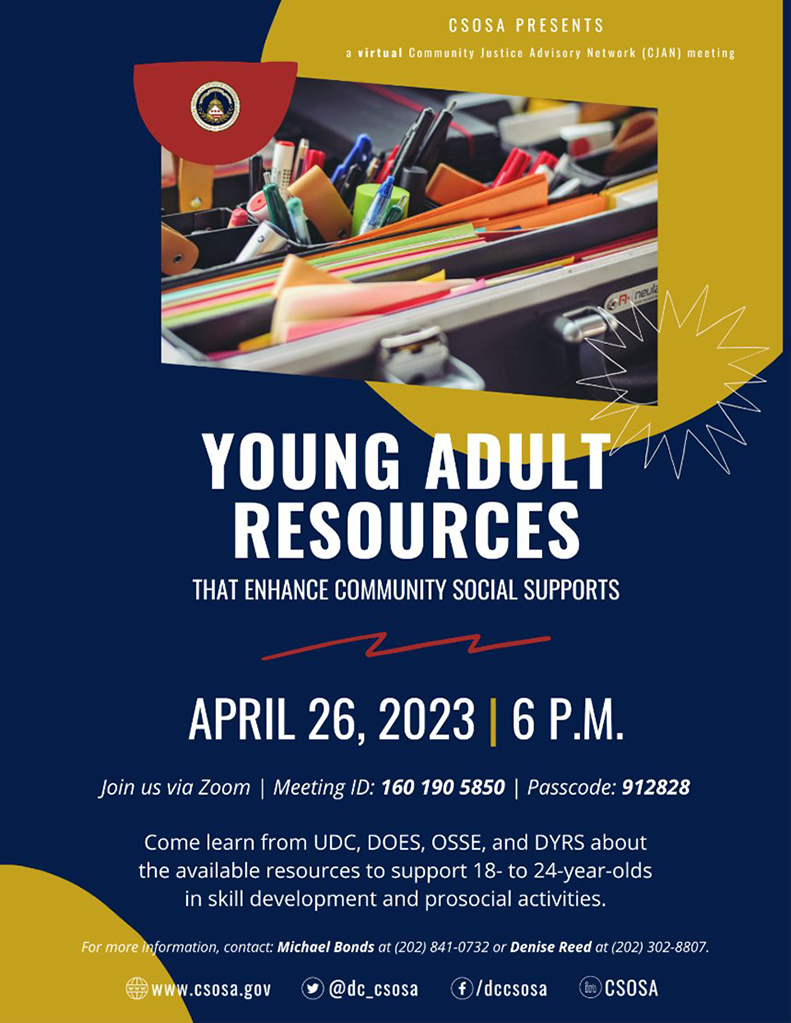 Young Adult Resources CJAN (via ZOOM)
Wednesday, April 26, 2023 @ 6 p.m.
Join ZoomGov Meeting
Come learn from UDC, DOES, OSSE, and DYRS about the available resources to support 18- to 24-year-olds in skill development and prosocial activities.
Please join us and spread the word to others who might have interest in attending.
For more information, contact:
Michael Bonds at (202) 841-0732 or Denise Reed at (202) 302-8807.